ADAMI NO HUFFINGTON POST - USA
http://www.huffingtonpost.com/2012/01/06/natural-hair-racist-_n_1189068.html

Natural Hair Song By Tiririca Deemed Racist, Sony Music Ordered To Pay $1.2 Million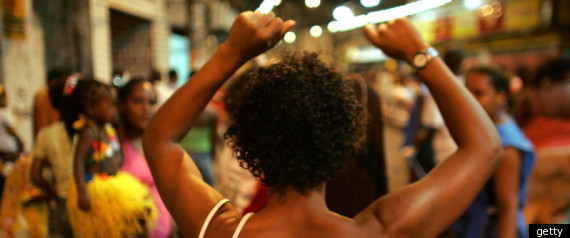 But a version of the same unflattering sentiment is costing Sony Music $1.2 million...not laughs.
The lyrics not only liken a black woman's hair to "a scouring pad for pots and pans," but also calls her a "stinking beast." Oy!
The lawsuit was brought forth by 10 non-governmental organizations that fight against racism. Humberto Adami, the defense attorney of the NGOs, argued that black women were offended, exposed to ridicule and felt violated due to the lyrical content of the song.
"This decision is a direct message to show how the issue of racial inequality should be treated. It is a moment to celebrate. The compensation won't even go to the authors of the lawsuit. The money will go to the Diffused Rights Fund of the Ministry of Justice,"commented Adami.
Adami claims that the damages paid in the suit are the highest ever paid for compensation of a racist act in Brazil.
A representative for Sony maintained that the song was not intended to offend women and that Tiririca was in fact alluding to his wife in the song and that the terminology used in the song are used by Brazilians in reference to not only black women but white women as well.
Shame on Tiririca writing such a horrible song about his wife. Secondly, the song specifically referencing a "black woman," so I don't know how Sony can make the connection to white women. But you be the judge...
The song lyrics in Portuguese and English:
Veja veja veja veja veja os cabelos dela (4x)
(Look look look look look at her hair (4x)


Parece bom-bril*, de ariá panela
(It looks like a scouring pad for pots and pans)

Parece bom-bril, de ariá panela
(It looks like a scouring pad for pots and pans)

Quando ela passa, me chama atenção
(When she goes by, she catches my attention)

Mas os seus cabelos, não tem jeito não
(But her hair just isn't right)

A sua catinga quase me desmaiou
(Her stench almost made me faint)

Olha eu não aguento, é grande o seu fedor
(Look, I can't take it, her smell is so bad)

Veja veja veja veja veja os cabelos dela
(Look look look look look at her hair)

Parece bom-bril, de ariá panela (2x)
(It looks like a scouring pad for pots and pans) (2x)

Eu já mandei, ela se lavar
(I told her to take a bath)

Mas ela teimo, e não quis me escutar
(But she's stubborn and doesn't listen to me)

Essa nega fede, fede de lascar
(This black woman stinks, she stinks horribly)

Bicha fedorenta, fede mais que gambá
(Stinking beast, smells worse than a skunk)
But we love a natural